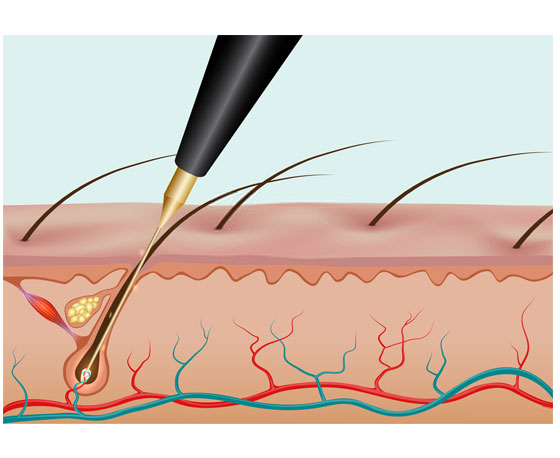 Low level laser therapy (LLLT) is the process of exposure of the body to low intensities of laser light, which is absorbed by a particular chromophore in the body to produce the desired clinical effect. It has been used in androgenic alopecia to stimulate hair growth by shifting the hair stem cells into anagen/growing phase. LLLT using laser comb was FDA approved for treatment of male and female alopecia in 2007 and 2011 respectively. The most recent advance is the use of laser helmet containing 21, 5mW lasers and 30 LEDs to deliver LLLT.
About the procedure
Various treatment protocols have been used in different studies across the globe.
The most commonly used regimens are:
655nm red light/ 780nm infrared light laser comb for 10min every day x 14weeks or until hair regrowth is seen.
655nm laser comb, given to patients for use at home for 10min every alternate day.
655nm laser comb treatment for 15minutes thrice a week for 26 weeks.
Latest study using laser helmet for 25minutes every alternate day for 16 weeks.
Recovery & healing
LLLT is a simple office procedure with no downtime. Patient can safely resume his daily activities after receiving the treatment at home/at the clinic.
About the procedure
LLLT has a good safety margin with a remarkably low incidence of side effects.
The only adverse effect reported in humans was the temporary increase in hair loss in the initial 2 months of treatment, which disappears on continued application.
Another theoretically possible side effect is the stimulation of growth of pre-existing dysplastic/ malignant lesions of the scalp, therefore caution should be exercised in such patients.