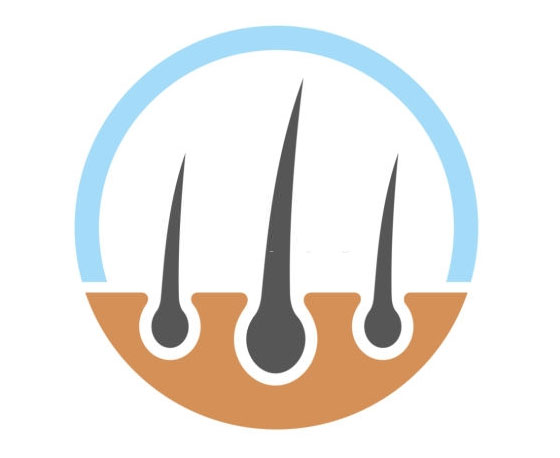 Advanced Cyclical Therapy
Patterned loss or androgenetic alopecia, occurs due to androgen mediated miniaturization of hair follicle which gradually results in permanent hair loss. Diffuse pattern hair loss can be due to many causes ranging from stress, thyroid disease, post pregnancy, recent illness, nutritional deficiency etc. Cyclical nutritional therapy aims at replenishing the deficient micronutrients which are essential for hair growth.
Mechanism of action
Hair requires various amino acids and micronutrients for optimal growth. While some of these are produced endogenously in our body, others are obtained from our diet. When there is a deficiency in these nutrients either due to lack of adequate intake or due to inadequate absorption, it manifests as hair loss. However, all these micronutrients cannot be given together in a single capsule, as one may interfere in the absorption of the other. Therefore, they are given in regular cycles so as to ensure optimal absorption and effectiveness.
Regimen and contents
Amino acids, omega-3, vitamins, minerals and anti oxidants given as follows
Monday, thursday : antioxidants, calcium, vitamin D3, magnesium
Tuesday, friday : Iron, folic acid, vitamin C, omega 3
Wednesday, saturday : essential amino acids, B- complex vitamins
Sunday : nil.
These tablets- 2 tab/day are given for a minimum period of 3 months.
Side effects
Gastric irritation, nausea, constipation, bloating- these can be reduced by taking the tablets after meals and dividing the dosage i.e 1 tablet after lunch, 1 after dinner.
Advantages
Studies on patients taking cyclical nutritional therapy have reported improvement in general well being, increased attentiveness and activity in addition to the improvement in their hair growth.