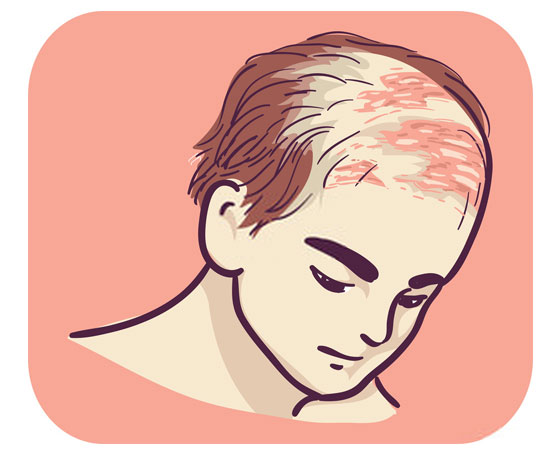 Scalp micropigmentation (SMP) is the medical application of tattooing to create an illusion of hair. It is an art of inserting metabolically inert pigment in a desired pattern and at an optimum level into the skin. It is useful in patients in whom adequate coverage of bald area cannot be obtained with hair transplantation . Compared to other camouflaging techniques like wigs and biofibres which are temporary,SMP acts as a permanent concealer.
About the procedure
Certain drugs like NSAIDs, Vit E, aspirin etc which may lead to increased bruising are stopped 14 days prior to the procedure. Local anaesthesia may be given in apprehensive patients. Under aseptic precautions , the tattoo machine tip is dipped into the ink to suck it into the chamber. Holding the machine perpendicular to the area to be treated, the needles are inserted into the skin to deliver the pigment.
Recovery and healing
Post procedure care includes:
Antibiotic ointment application for 2 days
To avoid wetting the area for two days.
Retouch can be done after 1 month if required.
The amount of pigment retention over time varies with each individual. On an average there is 20-40% reduction in pigmentation by 1 year which might warrant a repeat procedure.
Risks
Scalp micropigmentation is to be avoided in certain individuals with-
History of tattoo reaction to black pigment
Personal or family history of melanoma
Immunocompromised state
Chronic skin disease which can aggravate due to koebnerization
Bleeding disorders
During pregnancy/breast feeding.
Complications after procedure:
Bacterial/viral infections
Aggravation of pre-existing diseases like psoriasis, vitiligo or LP
Allergic reaction to tattoo
Granuloma formation
In very rare instances, development of benign/malignant lesions at the site of tattooing.