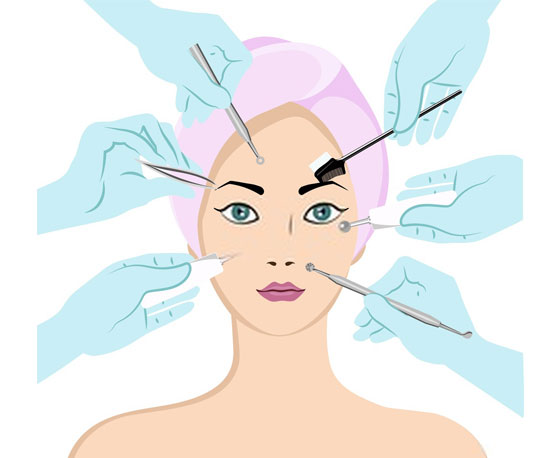 Permanent makeup
Permanent make up is a procedure in which a needle is used to insert colored ink into your skin. This is done to enhance eyebrows, act as an eyeliner, provide lip colour, amongst other procedures.It is especially useful to individuals who desire a natural look, and those who are allergic to traditional cosmetics. Results last a few months, after which touch up can be done if the patient desires so.
About the procedure
It is done as a daycare procedure. Patient does not require any pre-op investigations or fitness certificate. Topical anesthetic cream is applied to the region 1 hour prior. Various devices are available, including the traditional tattoo coil machine, the pen or rotary machine and the hand device. This delivers pigment into the upper reticular layer of the dermis.
Duration of procedure
1-3 hours, depending on the type of procedure and the area to be covered.
Risks
Bleeding during the procedure-minimal
Swelling- mild to moderate
Bruising- rare, mostly in patients taking blood thinners
Infection- rare if proper aseptic precautions are taken
Allergy to pigment- uncommon