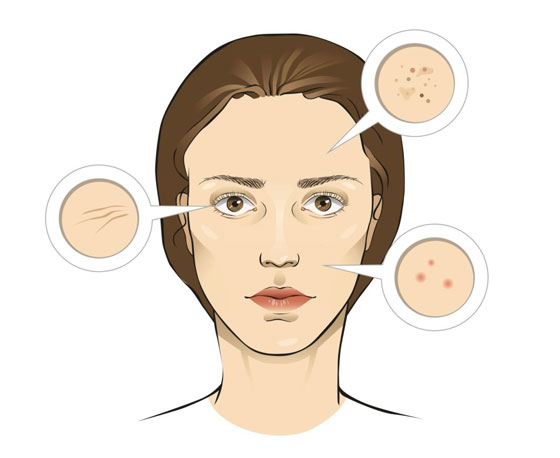 Mole Excision
A mole/ naevus is a benign localized overgrowth of melanin-forming cells arising in the skin early in life. Most moles do not require treatment. A dermatologist will remove a mole that is:
Bothersome
Unattractive to a patient
Suspicious (could be skin cancer)
About the procedure
Melanocytic nevi removed for cosmesis are often removed by tangential or shave excision.
Punch excision can be used for relatively small lesions using a small hand held punch device of 3-5mm size.
Large lesions may require complete excision with sutured closure, even if known to be benign, because lesions exceeding 1 cm in diameter often are not amenable to the shave technique.
A simple conservative excisional biopsy with a sutured closure is usually the most expeditious means to diagnosis if concern exists regarding the possibility of melanoma. The specimen is sent for histopathological analysis to rule out malignancy. If the lesion is found to be benign, then, ordinarily, no further treatment is required.
The above excision techniques are done under local anesthesia- either using topical creams or by a local injection into the lesion.
Recovery & healing
After the procedure, a topical antibacterial cream is given to the patient, to be used for 5-7 days. In cases where sutures were used, it is removed after 5-7 days. Usually it heals with negligible/ no scar depending on the size of the lesion & type of excision done.
Risks
Since it is a simple office procedure, incidence of side effects are nearly negligible. If the procedure is not done under strict asepsis, there is a risk of post op infection. Large lesions after excision and suturing may leave a small scar after healing.
Some moles have deep nests of melanocytes in the skin, which if not removed completely may lead to recurrence of lesion.