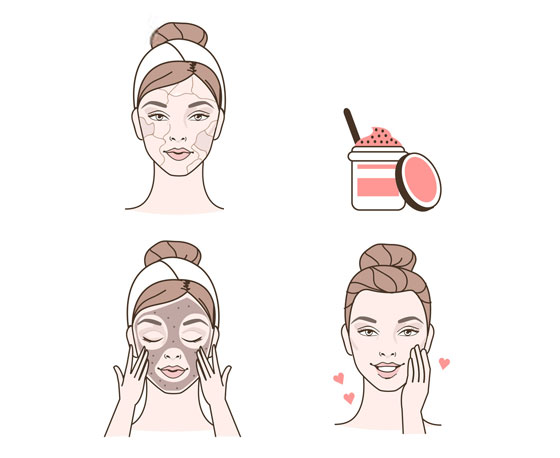 A chemical peel is a technique used to improve the appearance of the skin by applying a chemical solution that causes it to exfoliate and eventually peel off. The new, regenerated skin is usually smoother and less wrinkled than the old skin.
About the procedure
There are three basic types of chemical peels:
Superficial or lunchtime peel: Alpha-hydroxy acid or another mild acid is used to penetrate only the outer layer of skin to gently exfoliate it. The treatment is used to improve the appearance of mild skin discoloration and rough skin as well as to refresh the face, neck, chest or hands.
Medium peel: The chemical penetrates the outer and middle layers of skin to remove damaged skin cells. The treatment is used to improve age spots, fine lines and wrinkles, freckles and moderate skin discoloration.
Deep peel: Strong chemicals eg. trichloroacetic acid or phenol is applied to deeply penetrate the middle layer of skin to remove damaged skin cells. The treatment removes age spots, freckles and shallow scars. Patients will see a dramatic improvement in skin appearance.
Recovery and healing
This depends on the strength of the chemical peel used. Superficial peels have minimal/no downtime making them ideal for use prior to a special occasion. Medium depth peels can cause visible exfoliation of the skin for upto 5 days , whereas deep peels may take upto 10 days. Post peel care includes strict sun protective measures and use of moisturizers .
Risks
When the procedure is done by an experienced medical professional, risk is minimal. It is usually seen only when deeper peels are used for a longer contact period. These are:
Burn
Hyperpigmentation of skin (if patients don't follow sun protective measures)
Scarring
Reactivation of herpes simplex infection/ rarely bacterial infection like folliculitis.