Plastic surgery is commonly performed to improve one's appearance, also seen as the procedure's primary benefit. However, changing one's appearance is only one of many potential advantages of plastic surgery. If you're thinking about getting plastic surgery, take a look at some of the benefits you could get.
Do not make the mistake of assuming that finding a plastic surgeon near you is as simple as going on your internet and typing in "plastic surgeon near me." Phoning the first person who appears to be a good fit to perform the treatment you've been dreaming about might also not be a sensible option. It takes a lot of research, consultations, conversations, and knowledge to choose the best plastic surgeon. After all, the doctor you choose will have a long-term impact on your appearance.
Here are some tips on choosing the best plastic surgeon in your town
1. Check into the Credentials of the Plastic Surgeon
Have you found a few possibilities? Great. Make sure they check all of the crucial boxes that indicate they're fully qualified to do your chosen operation before meeting with them. One of the first steps in determining how to discover a plastic surgeon is to determine whether or not the doctor you are contemplating is certified. This shows that they have passed a rigorous certification process and possess the required training, abilities, and experience to do plastic surgery.
You'll want to make sure that the individuals you choose are well-versed in the subject matter. While some doctors from different specialities do cosmetic surgical procedures or treatments, they lack standardized or complete training in these areas.
You may think that plastic surgery being a high-end speciality, there won't be any quacks practising it. Then you are wrong. Some general practitioners get attracted to the speciality because of the glamour of the speciality. They take mediocre training and start practising without training and qualifications. An Indian trained plastic surgeon will have a 3 years MS degree in surgery, ENT or Orthopaedics followed by a 3 years degree in Super-speciality MCh or DNB plastic surgeon. There is no separate Cosmetic Surgery degree in India and a Cosmetic Surgeon means a Surgeon who has a Plastic Surgery degree. One method to check is to ask for the credentials and certificate of his Plastic Surgery degree before or at the time of your surgery or appointment.
2. Ask a Lot of Questions
The best way to figure out a lot about your surgeon is by asking a lot of questions to him about all your worries. Bring a list of questions to your consultations with potential plastic surgeons.
The common questions you could ask may include:
Do I have access to resources that adequately prepare me for the risks and reality of surgery and recovery?
Are all fees listed clearly? Is the quote comprehensive?
Do I get a timely response when I call the practice?
You might wish to inquire about the doctor's hospital privileges, the follow-up treatment process, their background and schooling history, the types of insurance accepted, and so on. It also allows you to explain your wishes and objectives and determine whether they understand and can achieve the results you desire.
3. Check for Customer Reviews
Online reviews are quickly becoming the new "word of mouth" in the fast-changing plastic surgery business, with enormous potential to influence patient referrals. A deeper knowledge of these reviews could lead to the creation of concurrent surgeon techniques to boost patient satisfaction.
You should be completely confident with your decision to have plastic surgery. Reading what other people have to say about a doctor can give you valuable insight into how that doctor conducts medicine and runs his or her practice. Patients' experiences with booking appointments, wait times, office environment, and office personnel friendliness are usually reflected in patient ratings.
You may find out how much people trust their doctors, how much time they spend with them, and how well they answer inquiries. There might even be clients who share pictures, and you can even look it up to decide and confirm if that is what you want. This can also boost your confidence in the process and the surgeon.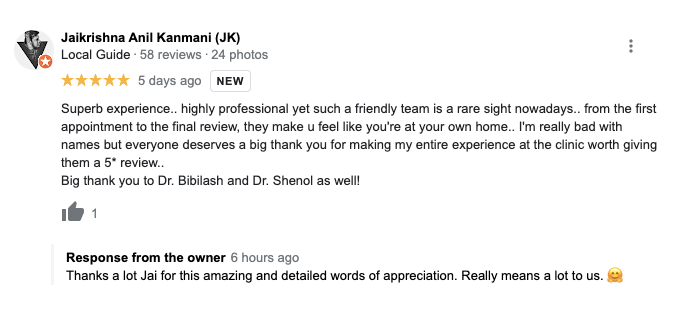 4. Know Your Payment Options
Payment packages are a practical consideration. You may need to find a cosmetic surgeon who participates in your plan to receive the maximum benefits and pay the least out-of-pocket for your treatment. Your workplace benefits and plans may cover some elective operations. When choosing a plastic surgeon from your plan, you should evaluate credentials, expertise, outcomes, and facility quality regardless of how you pay for your operation.
Premium cosmetic clinics offer an option of EMI, and its detailed terms and conditions. The EMI option will not burn a hole in your pocket because the monthly payment is already known and spread over the loan term. This will also help you plan your expenses and helps you be more flexible on the financial front. So relax, pick an affordable EMI option and get yourself a good session.
5. Choose Someone You Trust
It may take a few tries, just like finding the appropriate family doctor or personal trainer, to locate a surgeon you feel comfortable enough with to trust. A personal relationship with your surgeon and surgical staff, as well as ease of communication, can make the difference between a decent and a wonderful plastic surgery experience.
You'll feel more confident about your surgery if you discover a surgeon with whom you connect, and you'll be able to have open, honest, and crucial discussions about your cosmetic objectives, lifestyle, overall health, and any questions or concerns you may have.
The competent practitioner will also support you through the healing process by laying out a realistic recovery timeline depending on your medical history. Finally, it is not the responsibility of a plastic surgeon to tell you what you want to hear. The most excellent surgeons will provide you with simple, honest advice on the best course of action for your case and the realistic outcomes you can expect.
Give it a Proper Thought
Plastic surgery, whether reconstructive or aesthetic, is a major decision. It can be a confusing and doubtful process. Always keep in mind that something that suits one person might not work for everyone, so compare and contrast all possibilities and make use of all resources to find yourself the best choice.
Sounds a little tough right!
Worry not. We can help clear all your questions and give you a clearer image of what to go for. At Cosmetiq, we help you get professional advice from our senior surgeons to help you make up your mind. Leave it to us to help you look better and feel better.
So don't hesitate a moment to go be the best version of yourself.